Die unglaublich geniale norwegische Gitarristin Hedvig Mollestad Thomassen macht auf Ihrer Europa-Tournee am Mittwoch, dem 15.10. in Wien im Shelter Station, und wir spielen Support!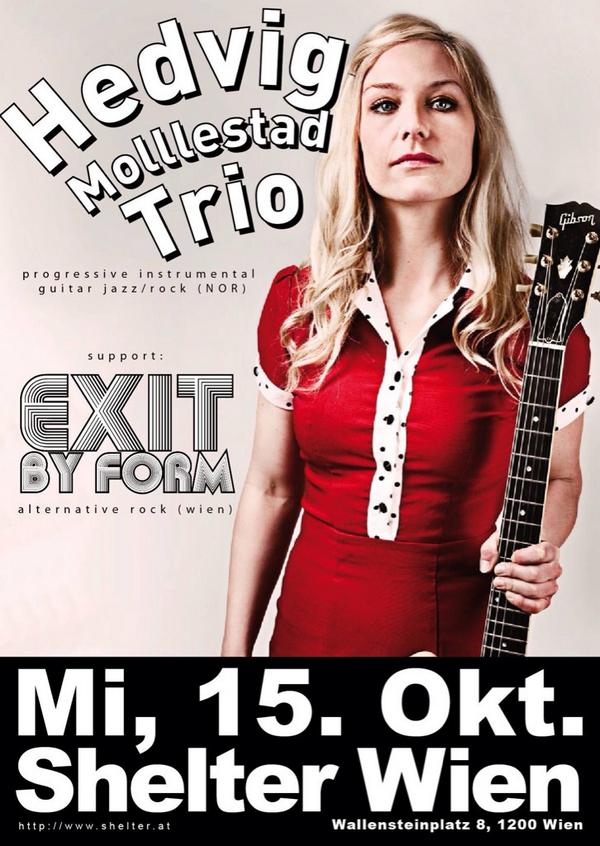 "Hedvig Mollestad Trio: Double-tracked with a ghostly haze of background fuzz, Hedvig Mollestad's lightning-rod guitar blazes a trail that comes in the wake of the heaviest guitar giants – there's Hendrix and Black Sabbath's Tony Iommi and Led Zep's Jimmy Page swirling around the cauldron, but also the exploratory, disciplined freeplay of Pete Cosey, John McLaughlin and Carlos Santana buzzing out of her fingertips. Together with drummer Ivar Loe Bjørnstad and bassist Ellen Brekken, her Trio capture the full force of heavy rock and electric jazz and turn it to demonic purposes."
Hier haben wir noch ein aktuelles Live-Video – das Hedvig Mollestad Trio performt "The New Judas" in Ihrer Heimat in Olso.
Also – kommt am 15. Oktober in den Shelter, das wird der Wahnsinn!!